UNM Physics Students Recognized for Their Work
UNM Physics Students Recognized for Their Work
November 6, 2019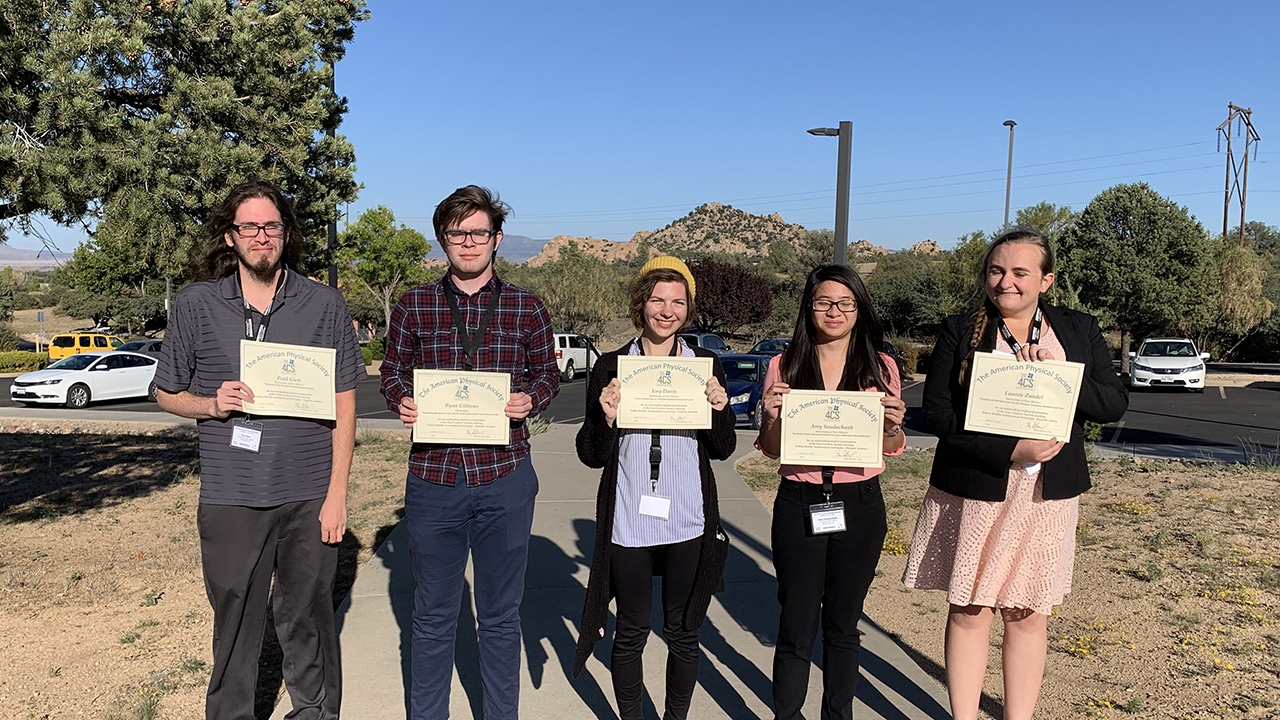 Left to right: Paul Gieri, Ryan Gibbons, Ivey Davis, Amy Soudachanh and Lauren Zundel.
From the UNM Newsroom:
"Five physics students from The University of New Mexico took home awards for their research at the annual meeting of the Four Corners Section of the American Physical Society held in Prescott, Ariz., recently.
The conference, held this year at Embry-Riddle Aeronautical University, featured talks and posters from all areas of physics, ranging from fundamental studies of exotic particles to the behavior of liquid crystal devices essential for communications and radar. Among these research presentations were 10 students representing UNM and highlighting their contributions to the state of the art. In total, five UNM graduate students and five undergraduates presented their work."
Paul Gieri, a graduate student in NSME, was recognized for his talk, Plasmonic Color Printing in the Nineteenth-Century.