The 2019 STEM Research Symposium is March 2
The 2019 STEM Research Symposium is March 2
February 8, 2019 - NSME program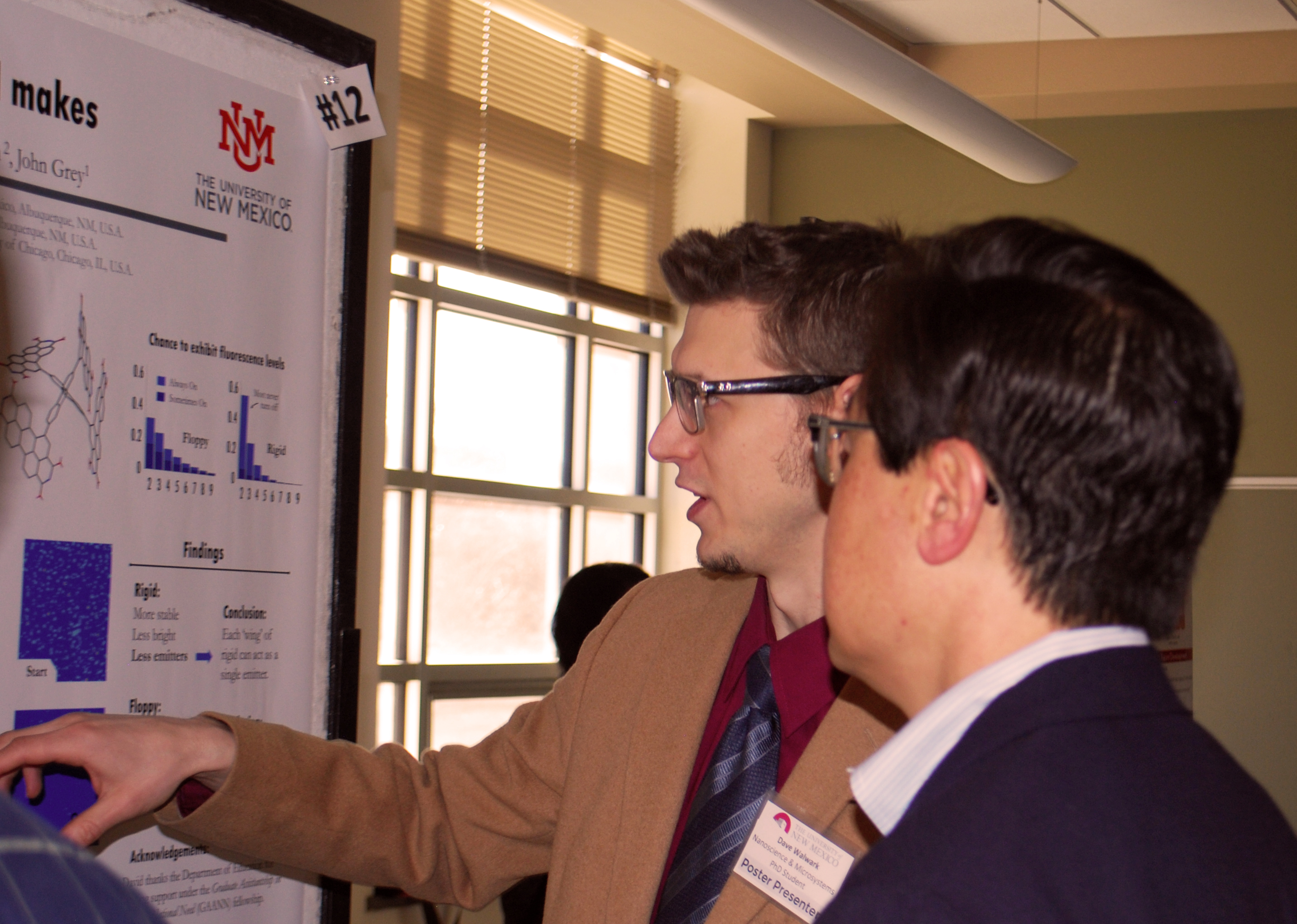 The 2019 STEM Research Symposium will take place on March 2, 2019 at The University of New Mexico Student Union Building from 9:00 AM until 6:30 PM.
The UNM STEM Research Symposium is a free, annual, student-led collaborative effort between UNM's Graduate Student Associations. The primary focus of this event is to give graduate students within STEM fields a platform to present their research findings to the general public.
Prize money will be awarded for top placing oral and poster presentations totaling over $3,000.
Come for a full day of presentations from students across twelve different STEM disciplines, two guest speakers, and three meals! Please register by February 22nd if you would like to join us for any of the meals. UNM STEM Research Symposium is free and open to the public.
If you have any questions, please contact event coordinator, Tracy Mallette, tracymallette@unm.edu.
This event is supported by the Chemical & Biological Engineering GSA, Nanoscience and Microsystems GSA, Geology and Environmental Sciences Club , OILS, IEEE, AIChE, and SWE.