New autumn 2016 students
August 17, 2016 - The University of New Mexico Nanoscience and Microsystems Engineering Program
On August 17, 2016, Nanoscience & Microsystems Engineering welcomed 10 new fall 2016 students!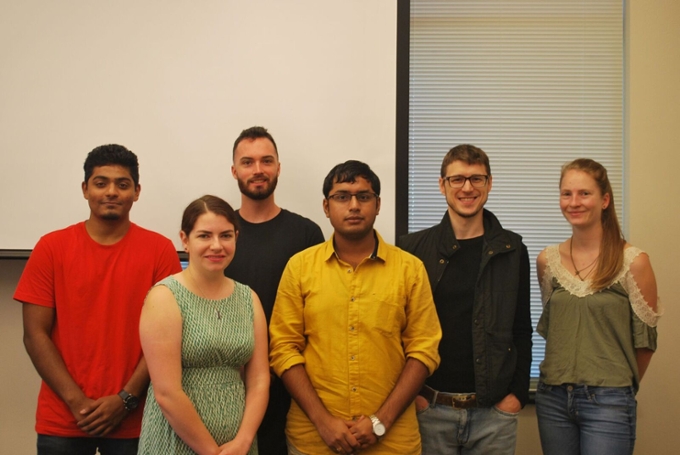 Pictured: Arnab Ghosh, Kaitlyn Read, Kevin Reilly, Arjun Senthil, Dave Walwark, and Josephine McBrayer. Not pictured, but welcome as well: Lyle Menk, returning student Paul Bisong, former BME student Adan Myers Y Gutierrez, Elnaz Sadeghi.
NSME Program Director Dr. Sang M. Han made a formal presentation to the students covering such topics as expectations of/from the students, timelines for Qualifying and Comprehensive exams, and NSME courses and resources.
NSME Graduate Student Association President Jonathan Dorsey provided information about UNM student organizations, student health & wellness, as well as local hotspots. He also let the students know about Nano Café, Science on Tap, UNM Research Day, and NanoDays, encouraging everyone to participate in these student- driven events.